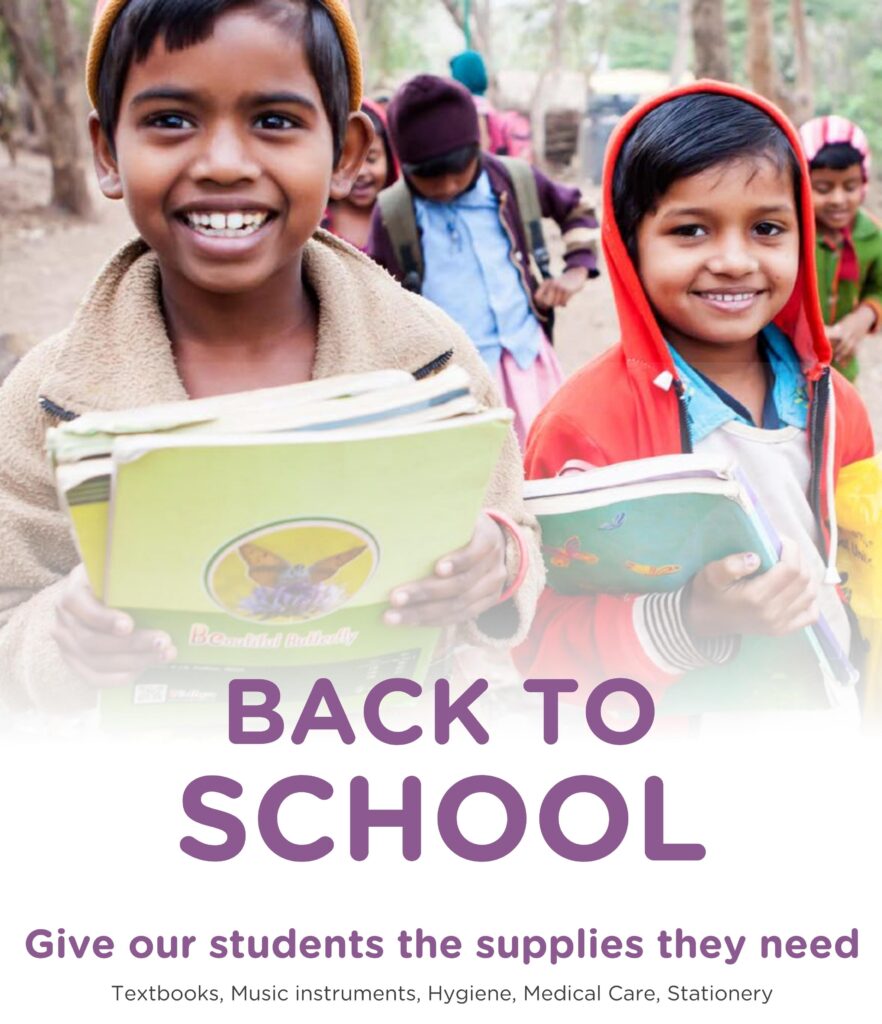 Support our Back To School campaign and give our students a care package to help them start the new school year happily and set for success!
• 1 student for 6 months: ₹2,000
• 3 students for 6 months: ₹6,000
• 1 full standard for 1 year: ₹60,000
Each care package includes academic textbooks, access to a music instrument, hygiene products, medical care and stationery.
Please show your support by sharing our page with your WhatsApp contacts: www.ksv.org.in/back-to-school
Scan this QR code to make a donation: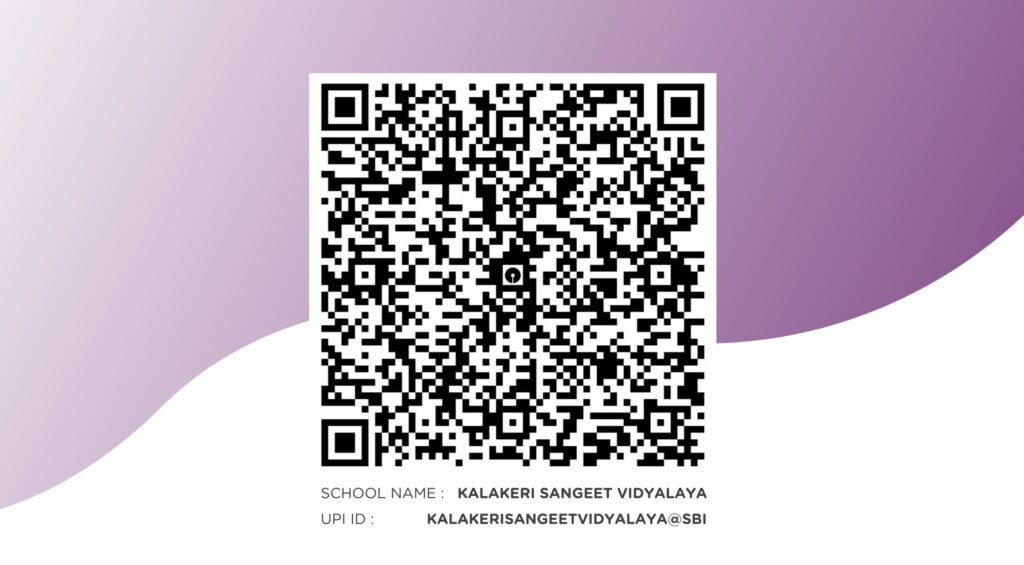 You can also make a bank transfer:
Account Name: Kalkeri Sangeet Vidyalaya
Account No: 30029977616
Branch Code: 7964
IFSC: SBIN0007964
Kalkeri Sangeet Vidyalaya is a unique school in Karnataka, South India, that empowers 220 students from disadvantaged backgrounds through quality education in academics and performing arts.
It is a living and working ideal where our students blossom and aspire to a promising future. Founded in 2002, our school is a registered NGO. Education, food, accommodation, and healthcare are free of charge.